Veterinary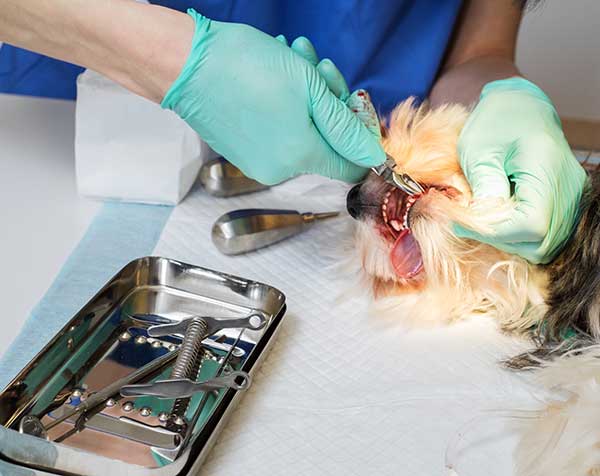 Whether you are a companion-animal, livestock or large animal vet, you will have, at some time, faced an issue with visibility due to poor lighting during one of your procedures. There's always a pressing need for adequate lighting, but in many locations it simply isn't there. Low ceilings, insufficient windows or working in a remote location, such as a field are just some factors that can affect the quality of illumination and visibility, so for many it can become increasingly difficult to focus properly on the hugely important tasks that need to be completed.
Until recently, the vet relied on overhead lighting with the possible addition of a clamp-mounted light or head-mounted lamps. As a result, shadowing can become a major problem, and of course any movement by the surgeon and surgical personnel can impede the field of vision. Thankfully, Clear Surgical has developed the Oplight, a practical and ingenious innovation that is making a real difference.
One of the many benefits of the Oplight is the fact that it can be placed in a specific location in order to focus a light source that doesn't move and doesn't obstruct visibility.
No two days are ever the same for a vet, who could be operating on large farm animals in the morning and small household pets in the afternoon. A powerful, targetable and reliable light source can make a huge difference not only to the success of the procedure but also to the stress levels created from performing these crucial tasks.
The Oplight is ideal for all veterinary procedures. It can be easily controlled, positioned anywhere and it attaches to any flat-blade retractor. It's supplied in sterile pouches for immediate placement and is single-use so cross-contamination isn't a factor. To find out more about how the Oplight can bring much-needed illumination into your veterinary practice, call Clear Surgical today on 0132 4466 887. We look forward to speaking with you.